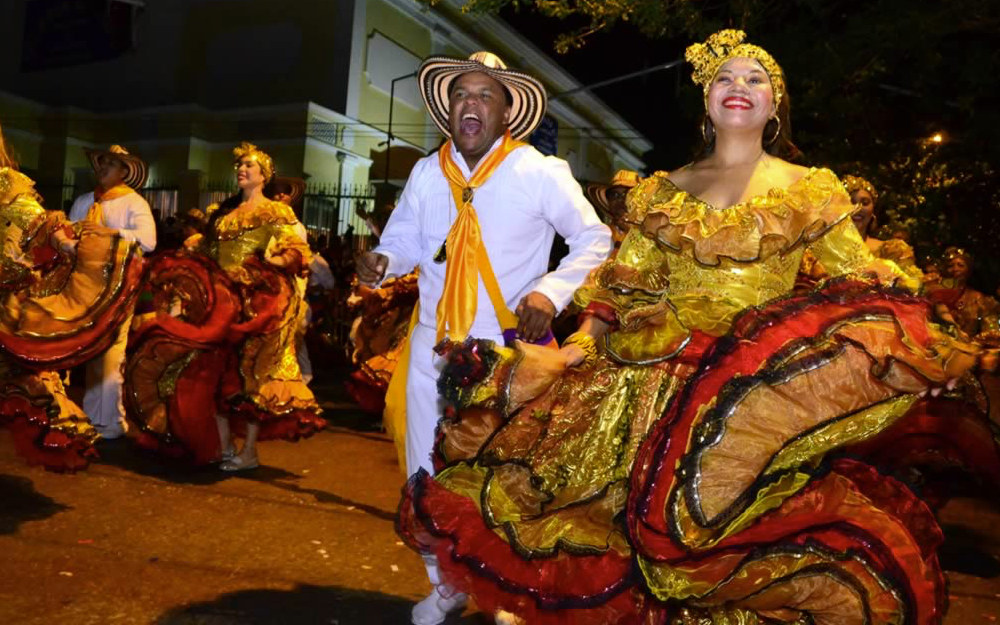 10 Must of the Carnival of Barranquilla
Put on the masks, dresses and costumes of the Carnival, items that you can find at the Calle 72 city fair.


Fulfill the decrees made by the Carnival Queen.


Put on a costume, be whoever you want and participate in the Guacherna.


Dance the traditional Carnival music in the festivals and end up dancing in the salsa bar "La Troja".


Taste the flavor of our traditional cuisine. Sancocho de guandúl in the Totumazo, arepa de huevo, pork rinds, corozo juice and tamarind in the Tiendecita restaurant.


Enjoy, dance, throw cornstarch in the parades at Vía 40 (Batalla Flores, Gran Parada de Tradicion and Comparsas).


Put on the skirt and the sombrero vueltiao and dance cumbia in the great Tambó Night.


Dance and party until you drop from exhaustion in the Orquestas Festival. 


Give yourself the pleasure of dancing with a cumbia couple or marimondas.


If you are a man, you have to dress up as a widow in the last Carnival Parade "Joselito leaves with the ashes.