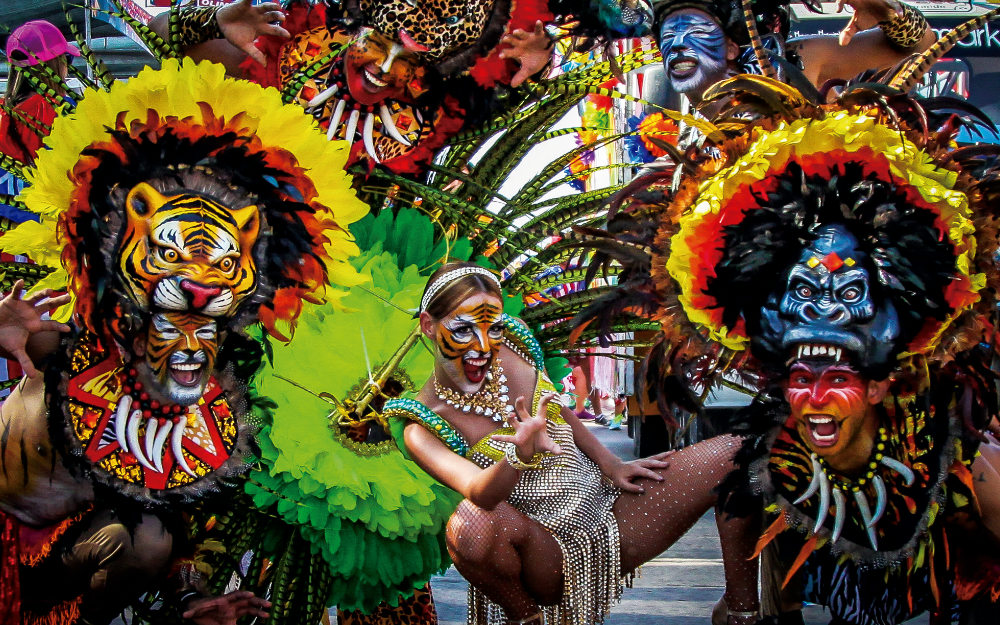 10 Reasons to attend to the Carnival of Barranquilla
Because it is Cultural and Intangible Heritage of Humanity.


Because it is the most diverse and popular festivity in the country.


Because here you can find cultural expressions with more than 200 years of history.


Because there are more than 300 free events.


Because in every corner you find an opportunity to dance and enjoy.


Because you have license to enjoy 4 days of celebration.


Because you're going to realize that cornstarch is not just for cooking, and foam is not just for shaving.


Because it is the only place where the battle is made of flowers and joy is eaten.


Because you can participate and dance for free in the largest cumbia dance floor in the world.


Because who lives it is who enjoys it.